Electrical Service Pros: Springfield Electrician & Electrical Contractor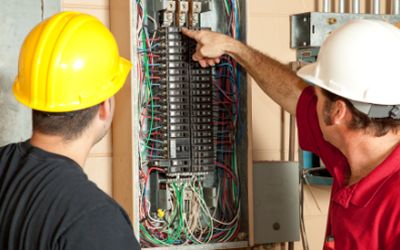 At Electrical Service Pros, our Springfield electricians specialize in repairing and replacing electrical wiring. Our team can help remove dangerous components such as knob and tube and aluminum wiring. We can also repair any portion of your home's wiring that is not performing in an optimal fashion. After our wiring repairs, your electrical system is guaranteed to operate in the most efficient and effective fashion possible.
Our Springfield electricians have many years of experience providing high quality electrical services that home owners need, from simple repairs to complete installation and panel upgrade services. Whether you home is new or old, every home needs to have a professional electrician from time to time. So give our skilled staff a call today and see what they can do for your home's electrical needs.
If you are having electrical problems in your Springfield home or need a need a new electrical system installed, call the professionals at Electrical Service Pros. We have the skilled staff and the years of experience that you can rely upon to keep your electrical system operating in the best possible fashion. Call today and see for yourself. We would be excited to schedule your appointment.
In every project we undertake, our goal is to maximize customer satisfaction by providing the highest quality services possible. Here are just a few of the great residential electrical services that we proudly provide.

Recent Articles
4 Common Electrical Panel Complications

Problems with electrical systems can be difficult and even dangerous to diagnose, so scheduling electrical repairs with experienced electricians is the way to go if appliances, outlets, or electrical panels are on the fritz in Hadley homes […]

Read More


Electrical Safety Inspections – Safety is Priority Number One

A common mistake people make is thinking that their general home inspection provides enough data to make a fair assessment about the current state of the electrical system. This simply is not true, and when it comes to your residential electrical work, you never can be too safe. A home inspector has a very important […]

Read More
If you are looking for a Springfield electrician, please call us today at 413-642-6626 or complete our