3 Things To Consider About Your New Home's Wiring System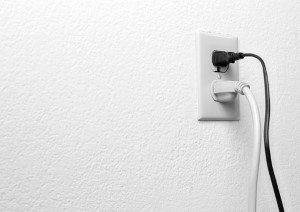 If you've ever built a brand new home, you know just how exciting it can be. You're at the wheel when it comes to designing the space however you please, from floors to wall colors and everything in between. However, one of the most crucial design elements that is often overlooked by new home builders is their electrical system. Electricity is one of– if not the most– important aspects of your home. It's used for everything, all the time, and is easy to take for granted. Your new home's electrical wiring should be carefully planned so you can make the most out of it. Our team at Electrical Service Pros has provided this article about just a few things you need to consider when wiring your new home, so keep reading to learn more!
Outlet Locations
When wiring is being added to your new home, don't forget to plan where your outlets will go in the walls. Your outlets are your lighting layout. We use more electricity than ever in this day and age, and that means you'll need multiple outlets in each room to accommodate your needs.
Working with a trusted electrician is a great way to get help with your outlet locations. They know exactly where all of the wiring will go behind the walls so they can make informed suggestions about where your outlets should be placed. This goes for light switches as well!
Types Of Wiring Systems
It's essential for you to understand what kind of wiring system you'll need for your new home. You also need to make sure your electrical service can handle the amount of power you'll be using, which depends on the size of your home and how big your family is. A trained electrician will be able to help you understand exactly what kind of wiring you'll need for your home. There are three kinds of wiring systems:
Lead sheathed wiring
Concealed conduit wiring
Surface conduit wiring
Out of these, the most popular is concealed conduit wiring. Because it hides its conduits behind plaster and walls, this type of wiring is the most popular, but that doesn't mean it's the best for your new home! An electrician will be able to tell you what will work best for your home's unique needs.
Advanced Wiring
You've got a lot of options when it comes to wiring for new homes, especially if you want your home to be technologically advanced. This means you want your home to be capable of handling things like advanced visual, audio, and entertainment purposes. Those who work from home could benefit from this kind of wiring most. If you want advanced wiring in your home, talk with your electrician about advanced wiring options that will help meet your electrical needs.
When you need a reliable electrician in Massachusetts to help with wiring for your new home, the only name to call is Electrical Service Pros. We are the area's top-rated electrician offering expertise in new home wiring, panel upgrades, electrical repairs, and much more.
If you are looking for professional electrical services in Massachusetts, please call us today at then please call 413-642-6626 or complete our