Knob & Tube Wiring Replacement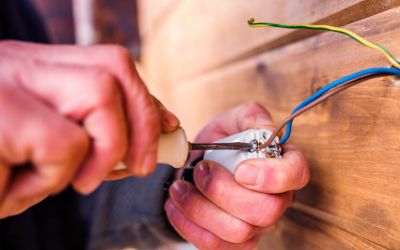 Electrical Service Pros specializes in knob & tube wiring throuhgout Massachusetts.
What Is Knob & Tube Wiring?
From 1880's it was widely used through the 1930's. In some locations throughout Massachusetts, it has been installed into the late 1950's. Years ago there were few electrical appliances, electricity usage and loads were limited. Knob & Tube was the best and only option.
The wires were spliced and soldered together inside walls, without junction boxes and then wrapped with electrical tape. Wiring was rubber and cloth covered #14 copper mounted on porcelain Knobs nailed to the wood studs and joists. When required to pass through these members porcelain Tubes were inserted in holes with the conductors inside. Knob and Tube wiring therefore never touched the wood structure or plaster. Heat from load or overload dissipated in the air space between rafters and partitions. These circuits originally could be fused by 20 Amp plug fuses. Do not use fuses or breakers over 15 Amp today.
Visual inspection of conductors and splices can determine state of K&T integrity nowadays. Conductors with bare or dry, crumbling or stiff insulation should be replaced. These conditions resulted from over-current, shorts, improper fusing, or high temperatures. Problems are usually found in switch, plug, and junction boxes, in attics, furnace or boiler rooms and above the lights especially.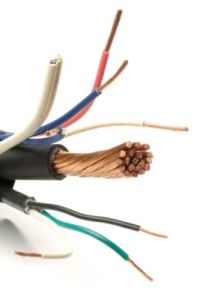 Why Replace Knob & Tube Wiring?
Massachusetts homeowners should have any active knob and tube wiring inspected for safety.
Electrical Service Pros, Inc. recommends the removal and replacement of all knob and tube wiring to upgrade to current electrical standards. Our professional electricians can do this electrical inspection for you and provide an expert opinion on replacement of your knob and tube. We can help with:
Knob and Tube Replacement / Removal
Knob and Tube Wiring Audits / Inspections
Knob and Tube Wiring Assessments for Insurance Purposes
Knob and Tube Wiring Repairs

Recent Articles
4 Common Electrical Panel Complications
Problems with electrical systems can be difficult and even dangerous to diagnose, so scheduling electrical repairs with experienced electricians is the way to go if appliances, outlets, or electrical panels are on the fritz in Hadley homes […]
Read More
Electrical Safety Inspections – Safety is Priority Number One
A common mistake people make is thinking that their general home inspection provides enough data to make a fair assessment about the current state of the electrical system. This simply is not true, and when it comes to your residential electrical work, you never can be too safe. A home inspector has a very important […]
Read More
If you are looking to replace the knob & tube wiring in your Massachusetts home, please call 413-642-6626 or complete our