Local Authorized Generac Generator Installation and Certified Maintenance Technicians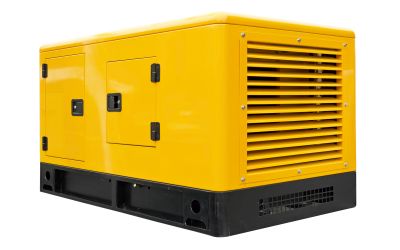 As a Massachusetts homeowner, you need to always be thinking about and preparing for the unexpected. One of the best ways to ensure that your home will be able to provide you and your family with comfort and security no matter what happens is to have a generator installed in your home.
At Electrical Service Pros, Inc., our professional electricians can help you select and install Generac generators, and we can also provide you with any maintenance services you may need for that equipment.
Our Generac services include:
Portable Generators
Stand Alone Generators
Whole Home Generators
Yearly or Bi-Yearly Maintenance Service Plans
We have certified technicians on staff, so no matter what kinds of services you need for your Generac generator, we'll be able to tackle the job. Our professionals will do whatever it takes to make sure that your home generators are in excellent condition, and we'll guarantee your complete satisfaction with all of our work, as well as all of the products that we provide.
Generac Generator Maintenance Plans
In the same way that you need to have your car's oil changed and its engine tuned up regularly, you need to have regular service performed on any generator to keep it functioning properly and extend its lifespan. Maintenance plans can be very beneficial to your generator, and they'll give you peace you mind.
Whole-Home Generac Generators
Our professionals can help you choose and permanently install a whole-home generator that will automatically provide power to your home in the event of an outage. We can help you decide whether you need a generator that will provide back-up power for your entire home, or only for select, essential items. Then we'll provide you with a high quality, permanent installation.
Portable Generac Generators
Whether you need to power equipment in your yard for a project, or you need electricity after an emergency, portable generators are a great solution. You can take your portable generator on your next camping trip, or you can use it to power parts of your home during an electrical outage.
Scheduled Maintenance Plan
A Generac Automatic standby generator keeps the power flowing to the critical systems in your home. Generator require routine maintenance, similar to an oil change on your car. Our scheduled maintenance plan will help keep your generator in peak condition for a longer service life, while providing you the peace of mind that when the power out your backup power generator will be ready.
Fast, reliable service
Professional, certified service technicians
100% Customer Satisfaction Guarantee
Your economical service coverage can be easily extended year after year with our convenient automatic renewal feature. Prior to the expiration of your Preventive Maintenance Plan, you will receive a notice to confirm that your plan is being renewed for another year and to inform you of your option to cancel at that time.
Semi Annual Maintenance Agreement
Fall: A winterization unit inspection, startup, check voltage and oil level check performed at our convenience
Spring: A comprehensive inspection & maintenance (Level II)
Annual Level I Maintenance Agreement
Perform start-up, check voltage, change oil, oil filter
Annual Level II Maintenance Agreement
The comprehensive annual inspection & maintenance that you'll receive includes the following:
Replace spark plugs, Inspect plug wire, Replace air filter, Change Oil, 5W-30 synthetic, oil filter, Check auto transfer operation, Simulate a utility power outage, Check output voltage & frequency, Check muffler system for any cracks or leaks, Inspect condition of flexible fuel line, Remove battery corrosion, clean, tighten connections, check for leaks, noises, vibrations, Clean & wipe down inside & outside of enclosure.

Recent Articles
4 Common Electrical Panel Complications
Problems with electrical systems can be difficult and even dangerous to diagnose, so scheduling electrical repairs with experienced electricians is the way to go if appliances, outlets, or electrical panels are on the fritz in Hadley homes […]
Read More
Electrical Safety Inspections – Safety is Priority Number One
A common mistake people make is thinking that their general home inspection provides enough data to make a fair assessment about the current state of the electrical system. This simply is not true, and when it comes to your residential electrical work, you never can be too safe. A home inspector has a very important […]
Read More
If you are looking for a Generac generator for your home, please call us today at 413-642-6626 or complete our