Local Belchertown Electrician & Electrical Contractor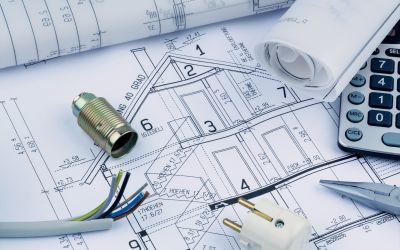 From a service call to repair an outlet, to a high end renovation, all our Belchertown homeowners are treated with the same respect and receive the same high quality workmanship. Emergency service and free estimates are available, so be sure to call the premier Belchertown electrician, Electrical Service Pros, Inc. when you need a residential electrician.
Our master electricians are famous for quickly responding to the service call needs of its clients. After all, if something electrical has stopped working, the customer wants it to work again - FAST. For this reason, we make every effort to give service calls a scheduling priority.
At Electrical Service Pros, our electricians work their hardest to ensure that our customers have the most reliable, efficient, and safe electrical systems possible. In every project we undertake, our goal is to maximize customer satisfaction by providing the highest quality services possible. Here are just a few of the great residential electrical services that we proudly provide.
Learn More About Belchertown, MA
As one of the largest land areas in Massachusetts, our technicians know the area well. Though mostly a rurual area, Electrical Service Pros have been part of the growth and development that has been happening in the area, and many of our residential clients come from here.

Recent Articles
4 Common Electrical Panel Complications

Problems with electrical systems can be difficult and even dangerous to diagnose, so scheduling electrical repairs with experienced electricians is the way to go if appliances, outlets, or electrical panels are on the fritz in Hadley homes […]

Read More


Electrical Safety Inspections – Safety is Priority Number One

A common mistake people make is thinking that their general home inspection provides enough data to make a fair assessment about the current state of the electrical system. This simply is not true, and when it comes to your residential electrical work, you never can be too safe. A home inspector has a very important […]

Read More
If you are looking for an Belchertown electrician, please call us today at 413-642-6626 or complete our