Granby Electricians and Electrical Contractors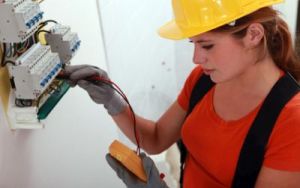 Don't trust your home's electrical system and valuable electronics to just anyone. Call the experienced, highly trained electricians at Electrical Service Pros. Our professional & licensed Granby electricians can solve any electrical issue, from small out repairs to panel upgrades to whole house backup generators.
Electrical Troubleshooting On Your Granby Home
Electrical Service Pros, Inc. is dedicated to providing the best service when it comes to electricity in your home. We have the knowledge, skill, training, and experience necessary to troubleshoot your entire property in order to find and resolve any problem. After our electrical repair services, your electrical system will once again be able to provide for all your needs in the best possible manner. Some problems we see on a regular basis is:
Frequent electrical surges
Light swithes not working properly
circuit breaker tripping
circuit breaker overloading
High electrical bills
Light bulbs burning out tool long
If electrical problems are ongoing around your Granby home, you should consider contacting Electrical Service Pros. Safety around the home is important, so don't leave anything to chance.

Recent Articles
4 Common Electrical Panel Complications

Problems with electrical systems can be difficult and even dangerous to diagnose, so scheduling electrical repairs with experienced electricians is the way to go if appliances, outlets, or electrical panels are on the fritz in Hadley homes […]

Read More


Electrical Safety Inspections – Safety is Priority Number One

A common mistake people make is thinking that their general home inspection provides enough data to make a fair assessment about the current state of the electrical system. This simply is not true, and when it comes to your residential electrical work, you never can be too safe. A home inspector has a very important […]

Read More
If you are looking for an Granby electrician, please call us today at 413-642-6626 or complete our