Are You Looking For A Professional Electrician in Southampton, MA?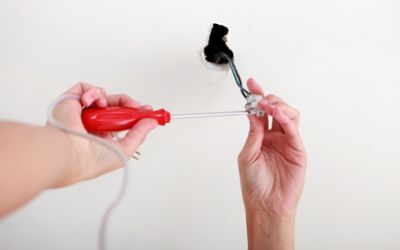 At Electrical Service Pros, we make sure that each of our Southampton electricians is licensed and certified, background checked, and professionally trained. So we can guarantee superior workmanship and courteous, professional service at every job.
We understand how important your electricity is to your home and your life, so we'll always respond to any requests for service as quickly as possible. We'll promptly get the work done, but we'll never let speed get in the way of quality work.
Whole House Surge Protection in Southampton
The average home, in Southampton or anywhere else, gets 20 surges a day in their electricity. Thus surge protection is vitally important. That's because these surges can damage your electrical appliances and equipment, and even cause like threatening fires. That's why you get up to 30% more life out of your appliances and electronic equipment if you use surge protection.
Surges can come from sources up to a mile away: or just problems with the electrical grid in the Southampton area. That's why insurance companies may give you a better home insurance policy if you use surge protectors.
You can get your own small surge protectors at any hardware store. This is an appliance designed to protect electrical devices from voltage spikes. It limits the voltage supplied to an electric device by either blocking or by shorting to ground any unwanted voltages above a safe threshold.

Recent Articles
4 Common Electrical Panel Complications

Problems with electrical systems can be difficult and even dangerous to diagnose, so scheduling electrical repairs with experienced electricians is the way to go if appliances, outlets, or electrical panels are on the fritz in Hadley homes […]

Read More


Electrical Safety Inspections – Safety is Priority Number One

A common mistake people make is thinking that their general home inspection provides enough data to make a fair assessment about the current state of the electrical system. This simply is not true, and when it comes to your residential electrical work, you never can be too safe. A home inspector has a very important […]

Read More
If you are looking for an Southampton electrician, please call us today at 413-642-6626 or complete our