Electrical Safety Inspections – Safety is Priority Number One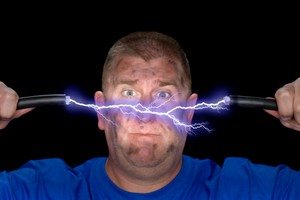 A common mistake people make is thinking that their general home inspection provides enough data to make a fair assessment about the current state of the electrical system. This simply is not true, and when it comes to your residential electrical work, you never can be too safe.
A home inspector has a very important job to do, but they are sort of like a jack of all trades. It's about knowing a little about a lot of things, as opposed to a lot about one focused industry. This feedback is meant to show any obvious areas of concern or red flags before purchasing a house, but you could still end up missing out on serious issues that are simply lying in wait.
What You Need to Know About Electrical Safety Inspections
Protect your New Jersey homestead from the most potentially dangerous threat – electrical problems. The peace of mind alone, is worth the time and money you'll invest into getting your electrical home inspection. Here's what else you should know:
During an inspection, your professional will look for outdated systems, namely knob and tube wiring or aluminum wiring. These run a higher risk of incidents and should be replaced immediately. Although something that should have been noted in the original home inspection, it may not have been a priority.
This is about making certain that all wires are attached firmly without an evidence of loose connections. These lead to sparks and fires, or shocks and injuries.
The electrician you are working with should check the electric meter for a variety of indicators, including the presence of rust, which means water intrusion. The last thing that you need is to end up with the presence of water mixing with your power supply.
At the time of an inspection is the perfect opportunity to check for GFCI outlets. These are required in areas of the home where both water and electricity are, such as the bathroom. Of course, in addition to being present and accounted for, they should also be tested to make sure that they are fully operational.
Don't Take Chances
Call on Electrical Service Pros, Inc. when you are getting ready to schedule your electrical safety inspections. We offer the best in comprehensive service; our thorough assessment will help to improve your electrical systems, make your household safer and give you peace of mind. There is zero reason to take any risks when it comes to your electrical wiring.
If you are looking for a professional electrician for an electrical inspection, please call us today at 413-642-6626 or complete our